In the coming months I will be adding a new logo to the front of my dice and paper gaming items as well as custom engraving.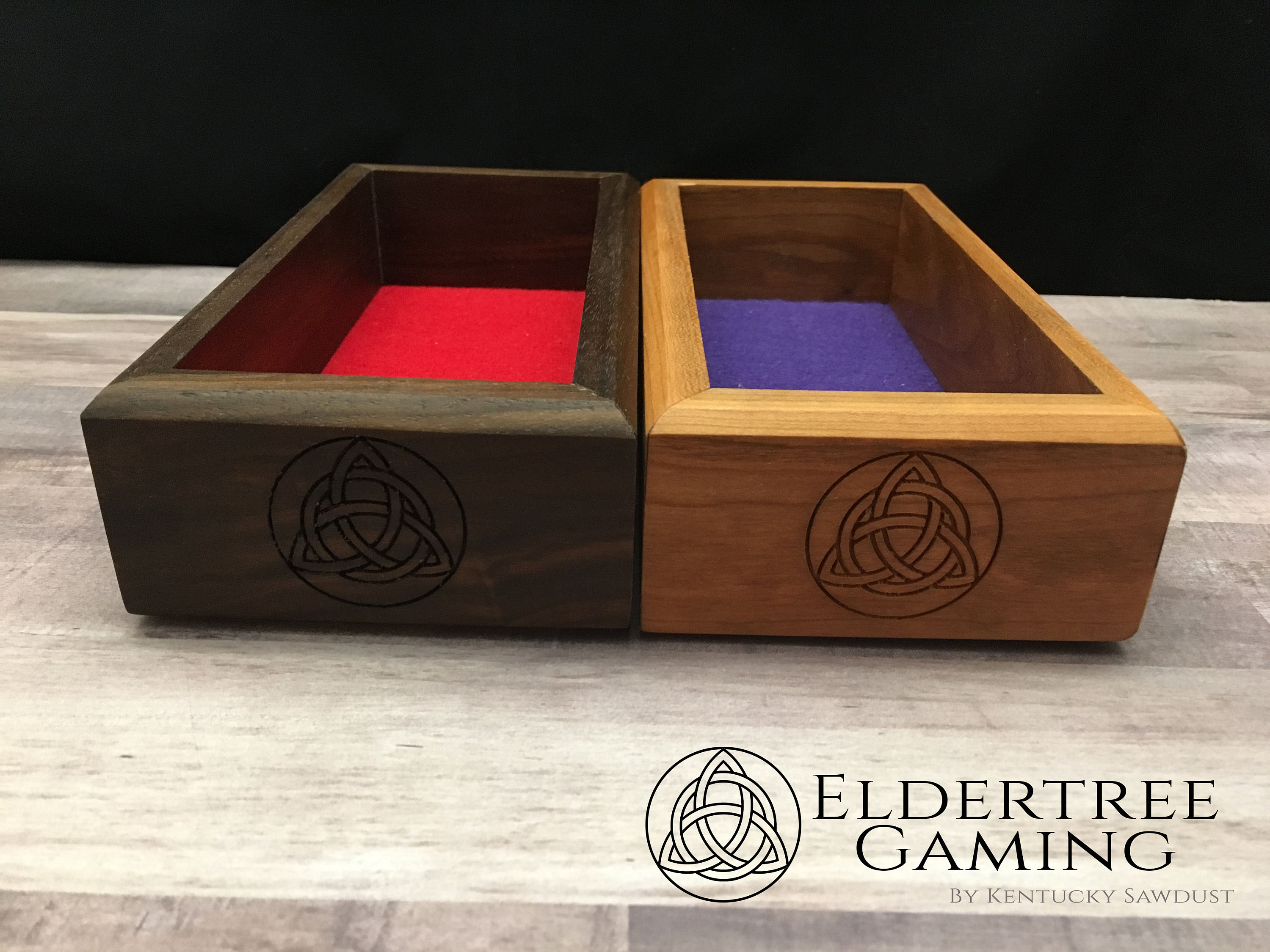 Walnut and Cherry Personal Sized dice trays with the new logo.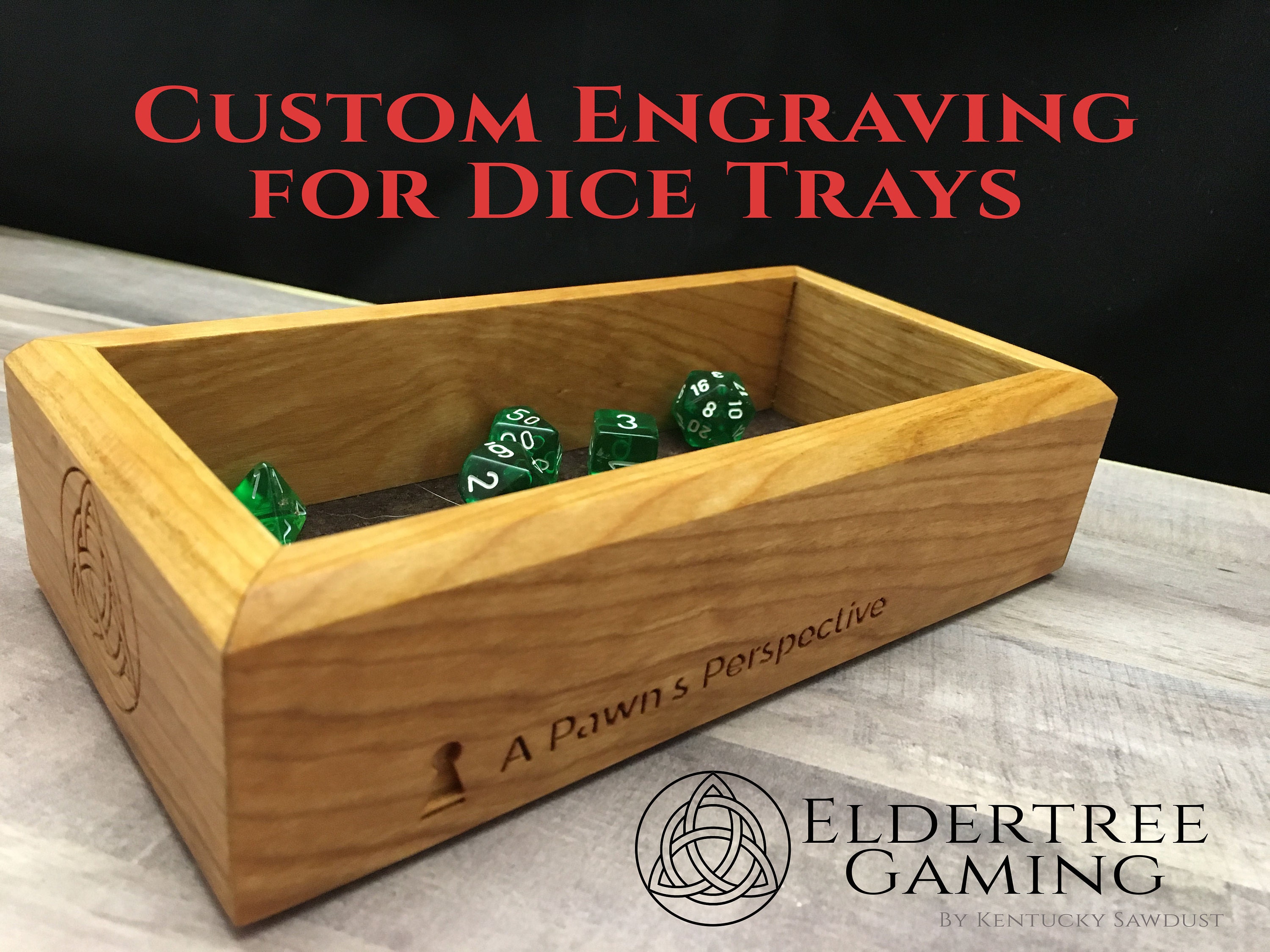 Cherry personal dice tray made as a gift to the good people at A Pawn's Perspective!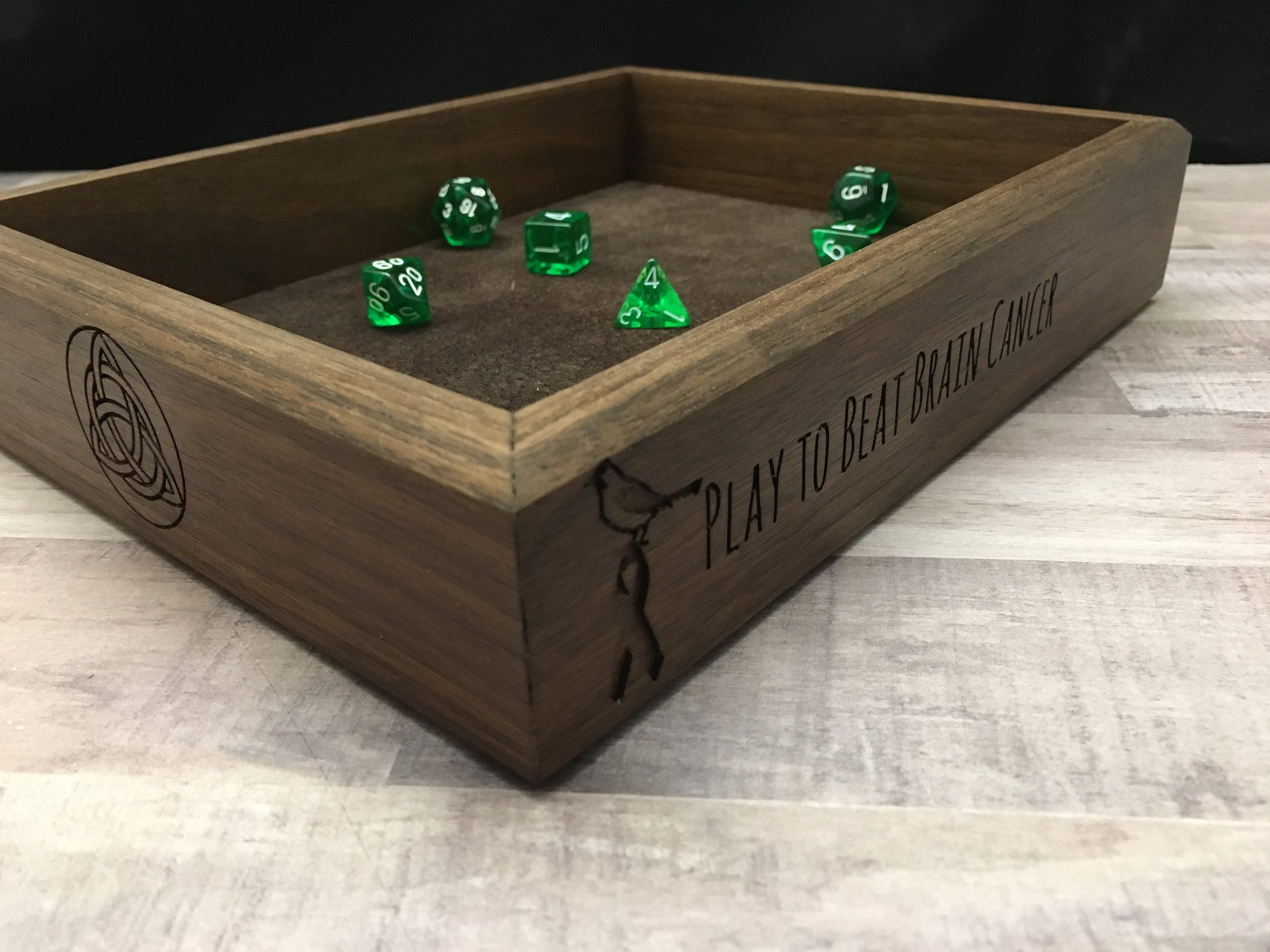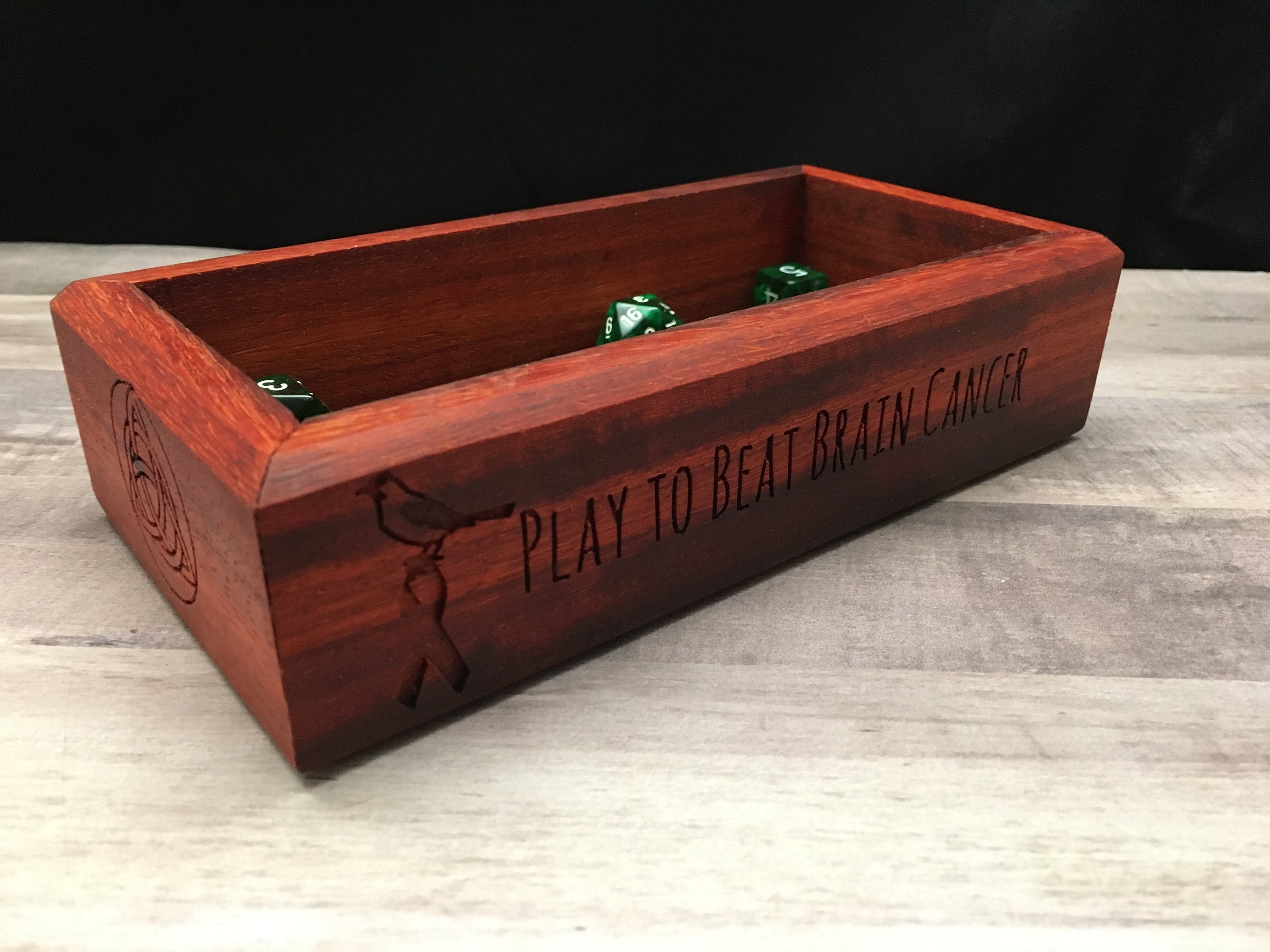 A Walnut tabletop dice tray and Padauk personal dice tray custom engraved for "Play to Beat Brain Cancer".